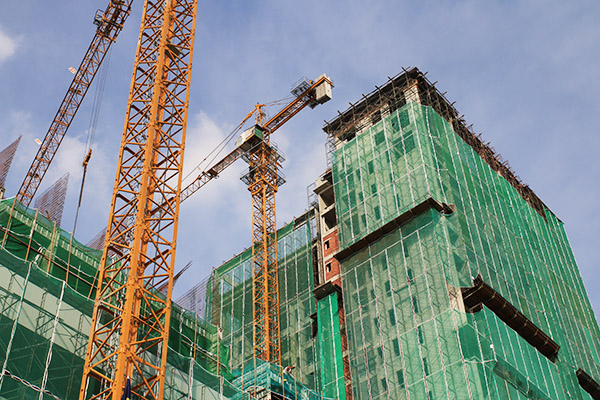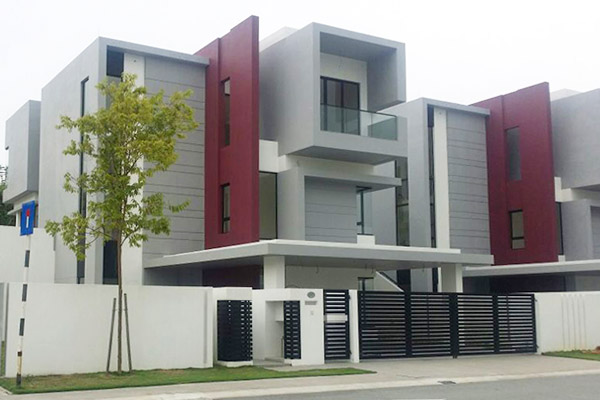 Inta Bina Group is a building contractor with more than 30 years of operating history in the construction industry in Malaysia. We have completed more than 136 building construction projects with a total contract value of more than RM3.09 billion, mainly in the Klang Valley and Johor. We are experienced in building various types of buildings including high-rise residential and commercial properties, industrial as well as leisure properties. Our Group typically acts as the main contractor for our construction projects.
Our Story
Led by Managing Director Mr. Lim Ooi Joo and Deputy Managing Director Mr. Teo Hock Choon, our Group has made great strides in the challenging construction industry. With more than 30 years of work experience possessed by each of them in the industry, they have been instrumental in driving growth within our Group.
Initially set up to handle residential projects with a contract value below RM1.0 million, we have progressed to building various types of buildings of any project value. Our project portfolio covers terrace houses, bungalows, condominiums, cluster houses, semi-detached houses, town villas, apartments, SOHOs, shops, factories, clubhouses and schools.
In terms of revenue, we have hit two major milestones. In 2010, our revenue surpassed RM100 million for the first time, and two years later, the RM200 million mark. In 2019, we achieved the highest revenue in the history of the group and passed the RM400 million mark.
Our Group has secured CIDB's G7 registration, the highest grade available. This class enables us to undertake building and civil engineering construction projects of any size and project value within Malaysia.
Our Clients
Our clients are both publicly and non-publicly listed property developers in Malaysia.
The listed developers include Eco World Development Group Berhad, Engtex Group Berhad, Gamuda Berhad, Mah Sing Group Berhad, Paramount Corporation Berhad, Plenitude Berhad, Selangor Dredging Berhad, Tropicana Corporation Berhad, MK Land Holdings and Sunway Berhad.
Other notable developers are Perdana Park City Sdn Bhd and Mitraland Group; government-linked property developers S P Setia Berhad and UEM Sunrise Berhad, and Singapore-listed Lum Chang Holdings Limited.
We pride ourselves on establishing enduring and mutually enriching relationships with clients through high quality work and timely delivery.
Our track record of repeated engagements from our existing clients speaks for itself. It includes 27 projects awarded by Gamuda Berhad and 13 projects awarded by Horizon Hills Development Sdn Bhd, a joint venture between UEM Sunrise Berhad and Gamuda Berhad.
Quality of Works
Our commitment to quality is evident from the establishment of a Quality Management System (QMS) that meets the requirements of MS ISO 9001.
Most of our projects are also assessed under both CONQUAS and QLASSIC by the Building and Construction Authority Singapore (BCA) and the Construction Industry Development Board Malaysia (CIDB) respectively. Overall, we have consistently surpassed the passing score of 75.0%; with the highest scores of 83.5% for the CONQUAS and 84.0% for the QLASSIC Assessments.
We have also gained the BS OHSAS 18001:2007 certification for aligning our occupational health and safety standards to internationally recognised best practices. We have put in place the policies, procedures and controls needed for our company to achieve the best possible working conditions and workplace health and safety, particularly at our construction sites.
Future Plans
Our business objective is to maintain sustainable growth in our business, thereby maximising long-term shareholder value.  We will focus on improving profit margin by reducing operation costs whenever we can.  To achieve this, we will implement the following future plans:
Focus on securing more high-rise projects with higher contract value
Aim to build more affordable housing projects
Concentrate on delivering high-quality products for all projects that we undertake to maintain our top quality image
Expand business by exploring for mergers and acquisitions of downstream construction companies
Enter into joint-ventures with existing developer/landowner as a strategic partner in property development
Going forward, our Group will blend the experience, expertise and vast business contacts of our pioneers with the dynamism and enthusiasm of the core management team.
We have proven our resilience by weathering various economic down cycles and financial crises. We are a builder for the long haul.